New Australian Record
Norwest Thunderdogs go sub 16 seconds
March 1, 2022 - 123456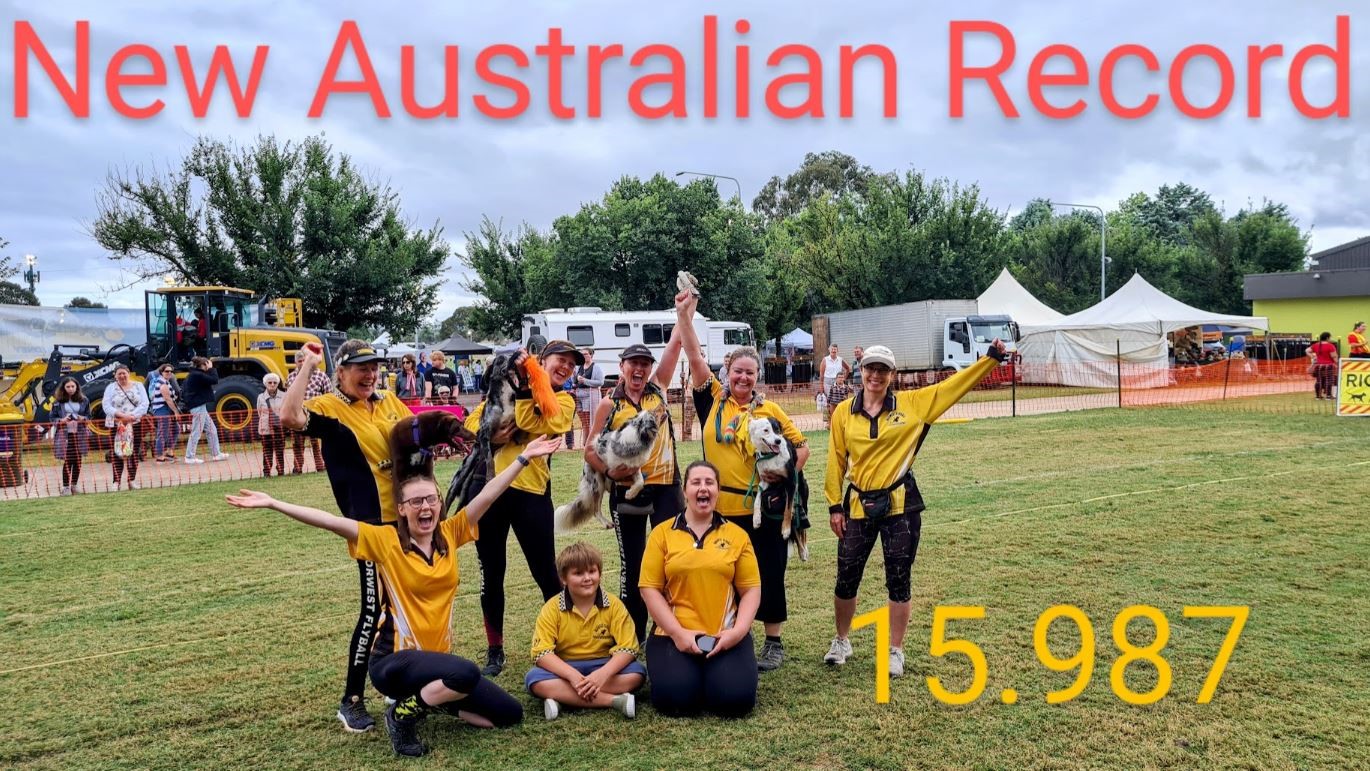 Norwest Thunderdogs Run New Australian Record
In front of an entranced crowed at the Canberra Show this weekend, the Norwest Thunderdogs have come up with the goods....twice !
Race 12 on Saturday saw the Thunderdogs team break the existing record with a time of 16.171. But, proving they aren't happy resting on their laurels, Norwest Thunderdogs 1 then proceeded to break the record again in the same race with a time of 15.987 seconds making them the first Australian team to break the 16 second barrier.
Congratulations to Norwest's Thunderdogs 1. Fifteen seconds is an amazing effort and great reward for all your efforts. We can't wait to see what's next!
The record-breaking team was :
Date

Club/Team
Dogs
Breeds
handler
Time
26/02/2022
Norwest Thunderdogs 1

Ivy

Link

Inferno

Swift

Kelpie

Koolie

Border Collie

Koolie ( 9" )

Kerry Andrew

Ruth Andrew

Jessica Mellon

Karen Shields

15.987
Competition Name: Canberra Royal
Gap Caller: Lydia Markham
Ball Shagger: Liam Markham
Box Loader: Georgia Gordon
Video Person: Emma Milharcic
Location: EPIC, Canberra, ACT (surface: grass)
Most recent articles
Articles with this tag
Tags
Ad